Nathan Eovaldi has been a fixture in baseball for a long while now, as he's been a part of a variety of teams. The most recent is the Boston Red Sox, for which he is a pitcher.
His lovely wife, Rebekah, has been by his side, and we've got 5 fun facts about her below. Keep reading to learn more about Rebekah.
Facts About Nathan Eovaldi's Wife – Rebekah Eovaldi:
1. Rebekah and Nathan have been married for more than 10 years now. The duo have this adorable tradition of taking a new anniversary photo every year, and placing it in a frame that includes all their previous photos! See what we mean in the photo below: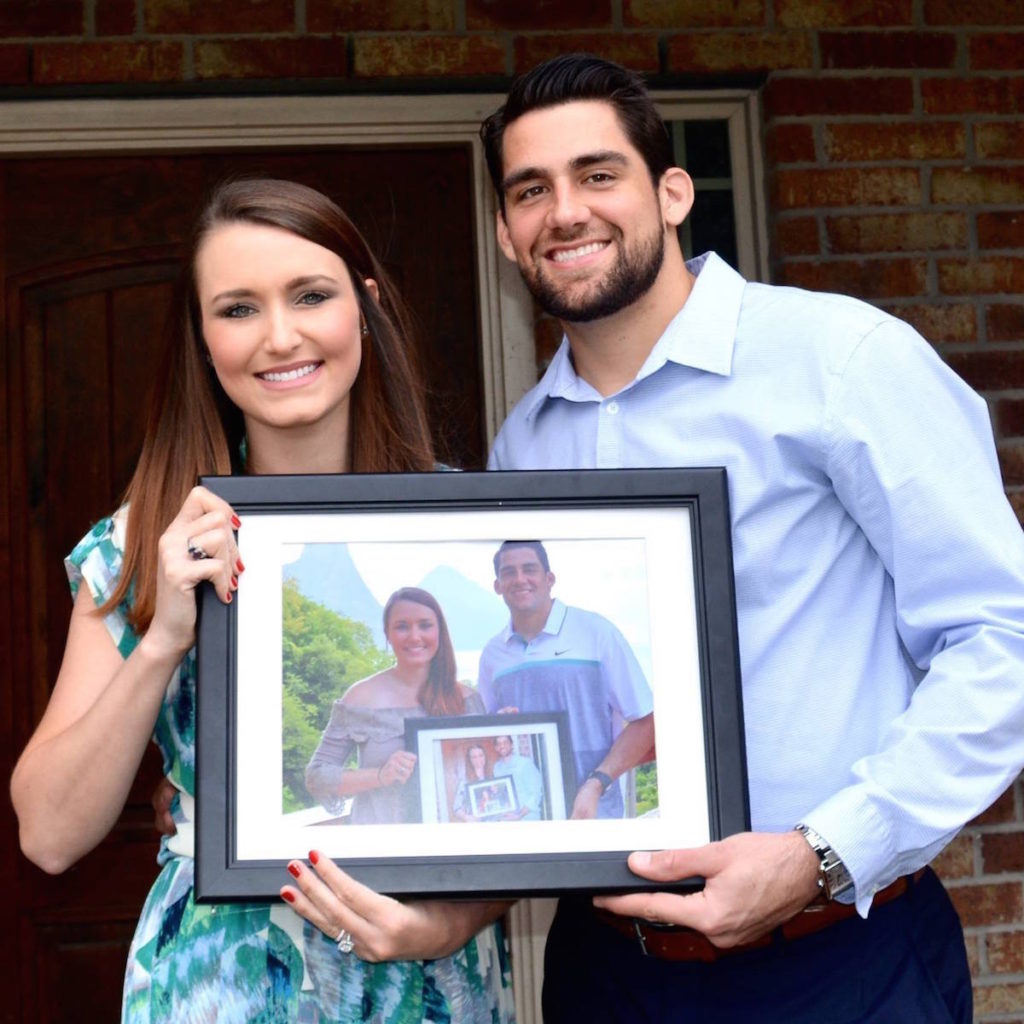 2. Even cuter is the fact that the duo appear to be high school sweethearts! Check out this photo all the way back from 2008 of Rebekah and Nathan – it looks very much like a school dance or prom photo, doesn't it?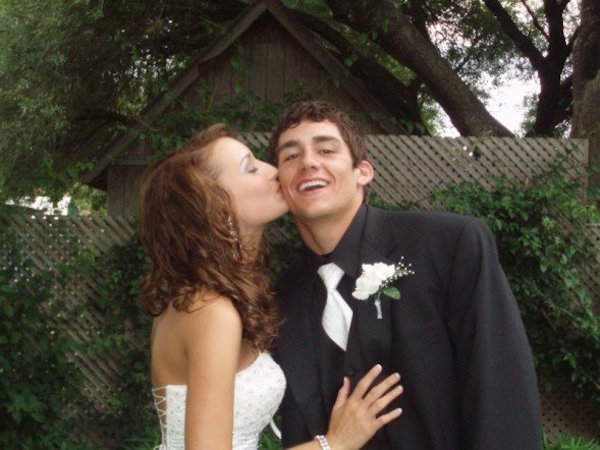 3. Rebekah is originally from Texas but has travelled everywhere with Nathan to support his baseball career. From the LA Dodgers training camp to his short stint with the Tampa Bay Rays, she goes where he goes.
4. The couple have two children together. According to Heavy.com, the pair welcomed their first child in 2014 (see the first photo below); their second child was confirmed when Rebekah posted a Facebook photo (second below) that read: "Bumpin' and baseball."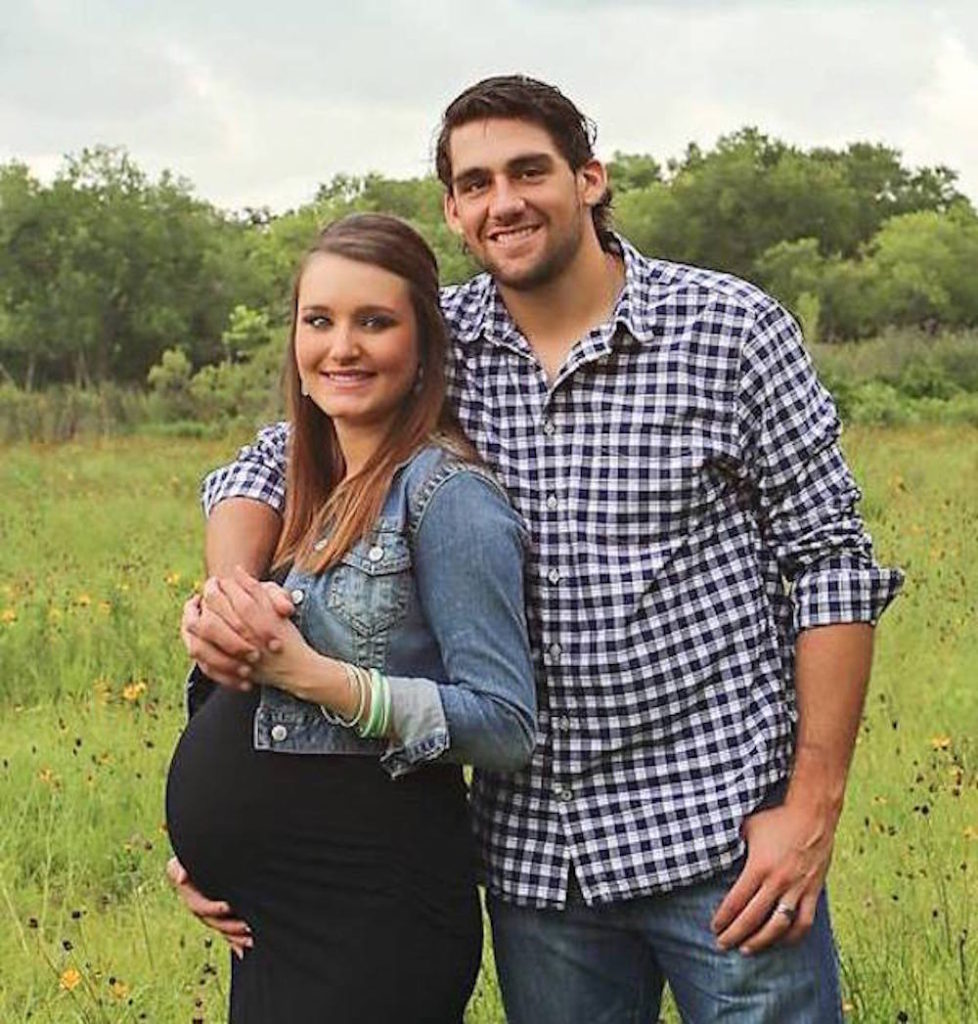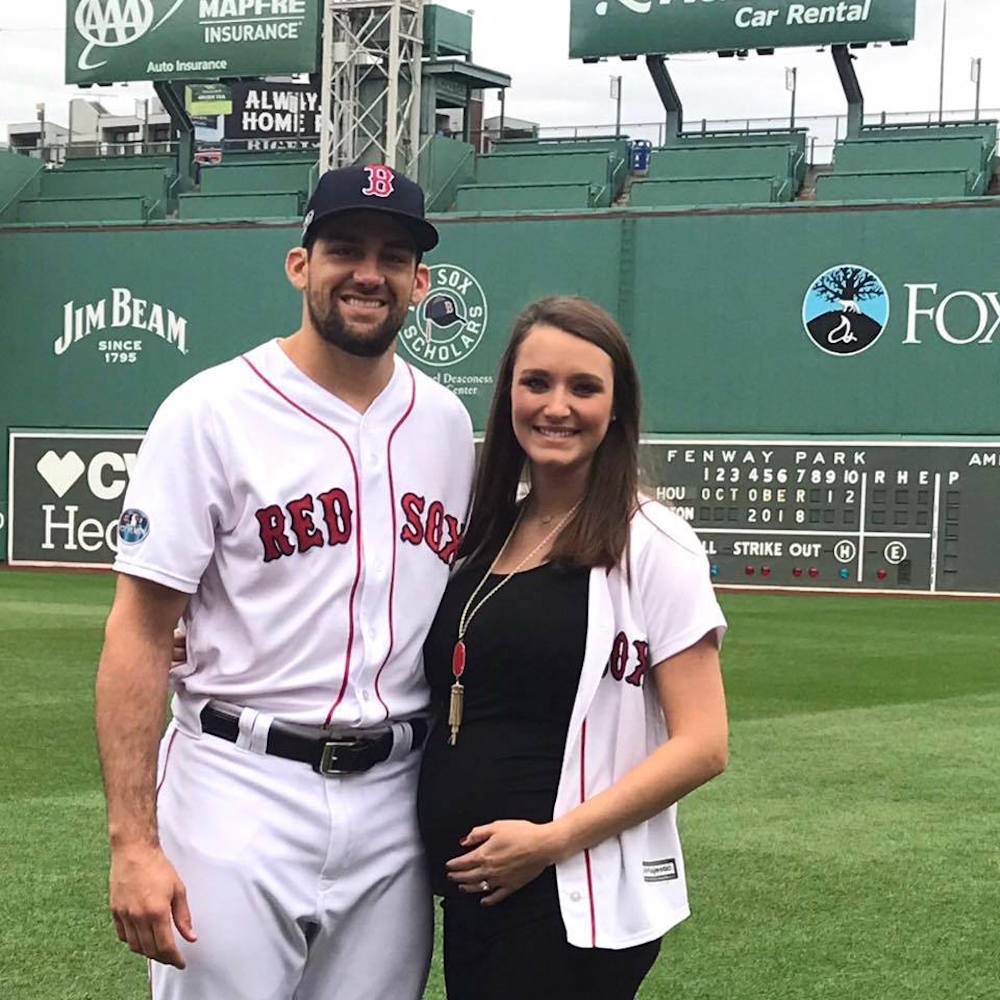 5. Rebekah was born in 1989 and will be celebrating her 33rd birthday on September 11.
It appears that neither Rebekah or Nathan have Instagram pages, but be sure to check back here on Off the Field for more updates on them, along with all your other favorite players, and their significant others.