Who Is Haley Walsh, Pete Alonso's Fiancée, Family & Facts
While Pete Alonso is considered the "up-and-coming king of non-Yankees New York" according to PlayerWives, his fiancée Haley has gone through a lot to maintain her "queen" status.
The two are so in love, but their relationship was met with controversy – from Pete's former college teammates! The couple didn't let people try to tear them down, and they were stronger than ever.
So, keep reading to learn more about Haley Walsh, and why Pete is so crazy about her.
Facts About Pete Alonso's Fiancée – Haley Walsh:
1. Haley met Pete in college, while he was playing during school as a Florida Gator. However, Haley didn't go to college in Florida – she was studying at Michigan State University, so the two had a long distance relationship for a couple years.
2. Pete proposed to Haley in 2018, and said it was "the best day" of his life.
3. Haley's Instagram is private, but Pete has no trouble telling the world why she's the greatest girl – and best one for him. Haley's been featured on his page numerous times, and Pete's said he's thankful for her "sticking by his side" through everything. How sweet is that?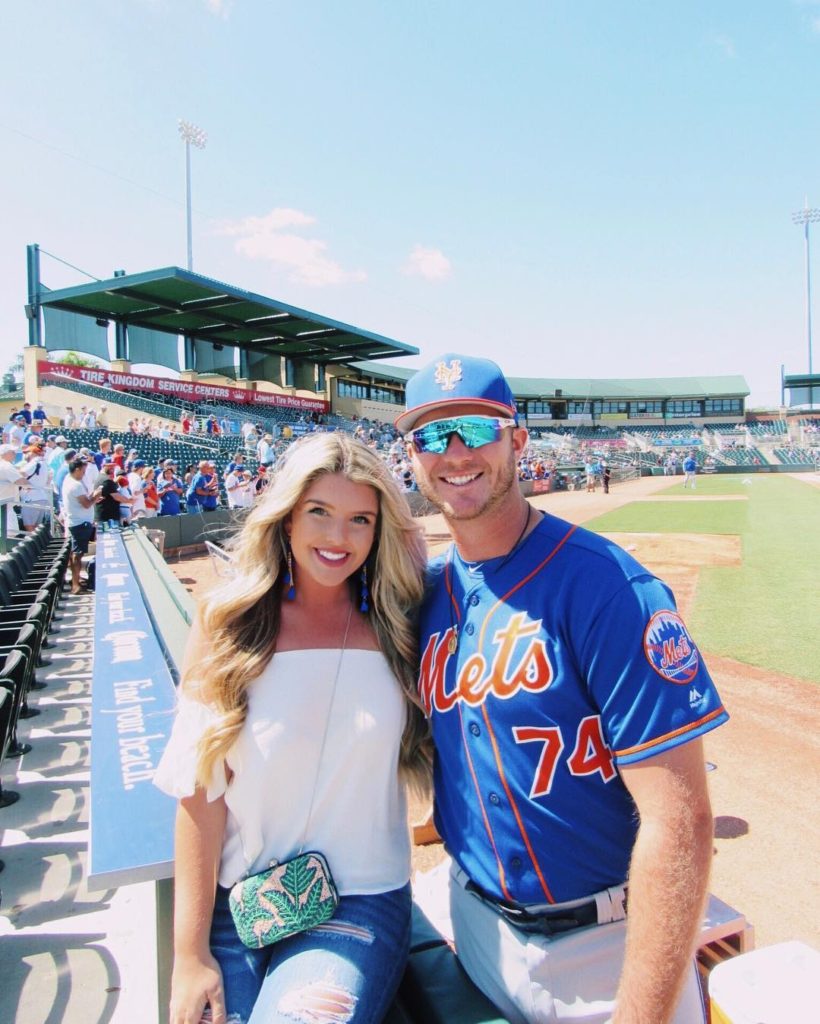 4. Her 26th birthday is on September 9, and her star sign is Virgo. Makes sense, as Virgos are kind, caring, and hard-working.
5. Haley used to run a blog called "With Love" and also had her own Facebook page for it. Her blog was about fashion and beauty. She talked about products, including Neutrogena makeup.
She now helps run Homers for Heroes with her fiancé Pete. The organization is dedicated to shining light on everyday heroes and whatever work they're accomplishing.
Since Haley's Instagram isn't public, if you want to see more of her and Pete, be sure to follow him on Instagram.