Who Is Kacie McDonnell, Eric Hosmer's Girlfriend, Family & Facts
Kacie McDonnell is used to the spotlight. As the girlfriend of former Kansas City Royals and current San Diego Padres baseball player Eric Hosmer, Kacie has mastered the art of travelling and love of sports.
The latter comes from her experience as a sports broadcaster, where she reported on football, soccer, and even her alma mater when it went to the Final Four. If you're curious to learn more about Kacie, then keep reading, because we've got 5 fun facts below.
Facts About Eric Hosmer's Girlfriend – Kacie McDonnell:
1. Kacie graduated in 2012 from Villanova University with a degree in Communications. She even covered her school's journey to the Final Four in 2016 and 2018.
2. Kacie covered news on the Philadelphia Eagles, Sporting Kansas City, and was an anchor for the New England Sports Network, which covered professional sports in Boston, MA.
3. Just last year, Kacie landed a new gig as a lifestyle and sports host for FOX Nation, and she announced it on her boyfriend's 30th birthday. You can see the exciting news below from her IG page:
4. Kacie loves getting glammed up. From Vegas to vacation, she's always decked out to the nines in pretty dresses or daring swimwear, not to mention big hair and stunning makeup. She has her signature look down pat!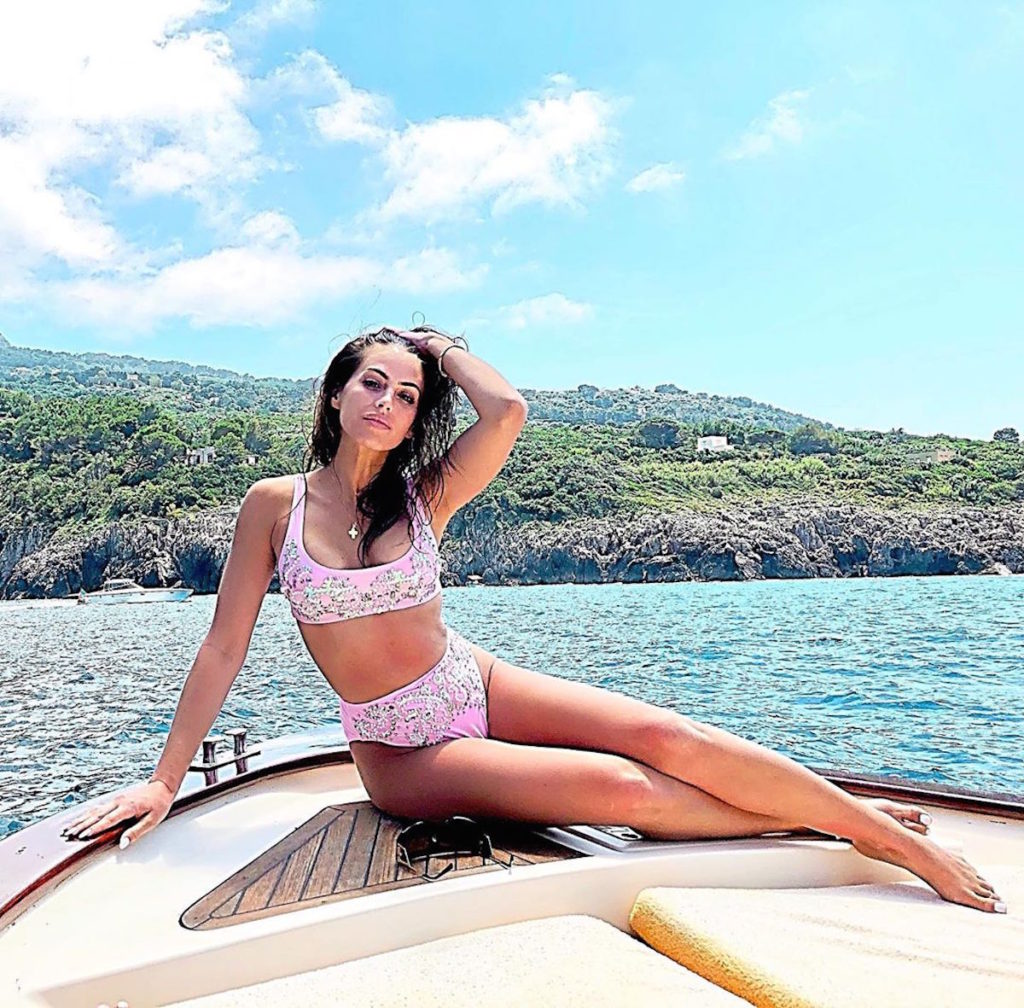 Be sure you're following both Kacie and Eric on their Instagrams, as that's where they post the most often about their day-to-day lives.