Who Is Tori Rigman, Luke Voit's Wife, Family & Facts
New York Yankees first baseman Luke Voit may be one of the ones to watch out for on the field in 2021, but his personal life has attracted a lot of his fans too.
He's been married to Tori Rigman for more than three years now, and the two are happier than ever. If you're curious to learn more about Tori Rigman, then keep reading below for some info.
Facts About Luke Voit's Wife – Tori Rigman:
Tori and Luke met back in 2015, and they dated for about two years when Luke popped the question. He proposed in October 2017, and Tori of course accepted.
They had a December wedding. Tori and Luke married on December 15, 2018, and it was every bit as lovely as you could imagine. Check out a photo below: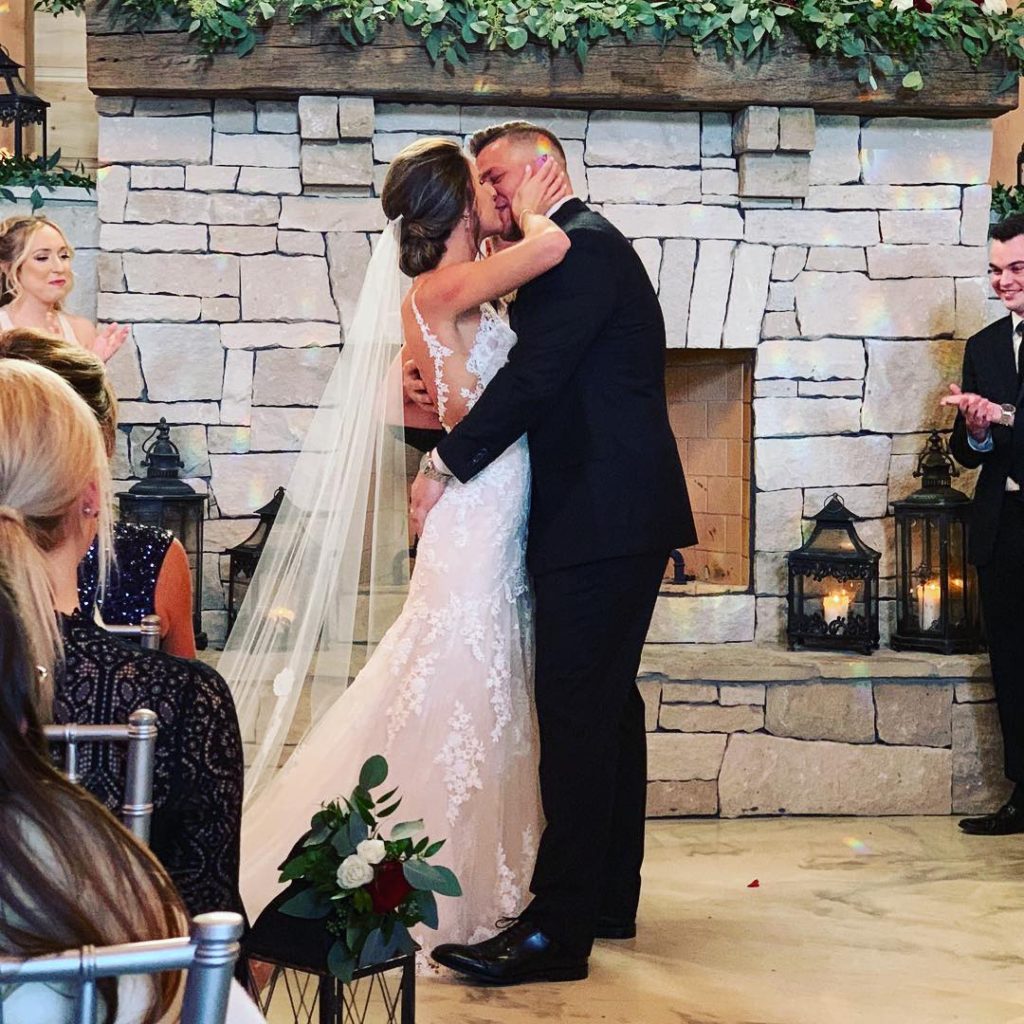 Tori attended LaFayette High School in Wildwood, Missouri, where she was a cheerleader. Interestingly enough, Luke also attended LaFayette, and was a part of the baseball team.
They have an adorable dog named Lola, who they got back in summer 2016. Luke's been great about posting photos as Lola's grown up, so fans can see her from a tiny puppy to a cute dog. Tori even has her (private) Instagram profile photo set to a photo of her with Lola.
When she's not cheering on her husband at his baseball games, Tori enjoys attending ice hockey games (one team she loves is the St. Louis Blues), as well as boating and being out on the water.
Be sure you're following Luke on Instagram to see more of his life with his wife, Tori Rigman.